BENEFITS
Reynolds Consumer Products provides benefit opportunities that are focused on supporting the health and well-being of our employees and their families. As part of our focus on well-being, we emphasize the need for employees to embrace healthy life-styles. We offer a variety of on-site programs such as annual health screenings, wellness program and educational opportunities. We offer a range of plans that include comprehensive benefits such as :
Medical
Dental
Vision
Prescription Drug Coverage
Short and Long Term Disability
401(k) Match
Paid Vacation/Holiday
Employee Assistance Program
Life Insurance
Fitness Center*
*Available at our location in Lake Forest, IL
RCP Celebrates Manufacturing Day
We appreciate our operations teams for the work they do every day to make top quality products!
During the month of October, each of our plants is marking Manufacturing Day in their own way at different times throughout the month. The goals are to recognize and thank all our hard-working employees and share the career opportunities in manufacturing in our local communities.
We are taking this opportunity to highlight our exceptional opportunities and to inspire the next generation of employees. With COVID-19 precautions and limiting visitors, our activities may be different this year, but the message is still the same.
Key messages about today's manufacturing careers include:
Safety is our top priority – we're making decisions daily in our plant locations that keep people safe.
Manufacturing processes are more technical than ever, leveraging computers and automation.
Careers in manufacturing offer opportunities to learn and move up, i.e., pay for skill.
We are proud to make top-quality products people know and love.
ADDITIONAL EMPLOYEE PROGRAMS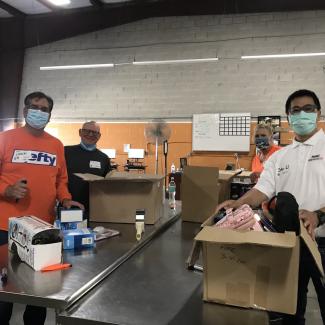 VOLUNTEERISM
Reynolds Consumer Products encourages its employees in their efforts to bring positive change to the communities in which they live and work. By contributing to those local organizations we are passionate about, we will build a healthier, inclusive, and more sustainable community for all and provide opportunities for our employees not only to serve, but to personally develop through leading by example.

In addition to those who have partnered with Feeding America, we'd like to thank RCP employees who participated in the help to fight hunger in 2021 by volunteering at food banks, donating to local food drives, and making direct donations.  A big shout out to all of our employees who reach out to support our communities!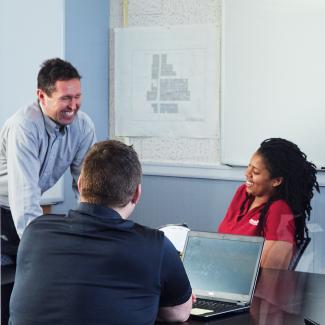 MENTORSHIP
Reynolds Consumer Products believes in the growth and development of its employees. Our Mentorship program supports Mentors by strengthening their leadership and coaching skills. It supports Mentees to build their competencies for personal and professional success. Our Mentorship program is a key program for developing employees through teaching, coaching, counseling, sponsoring, encouraging, and modeling.
ENGINEERING DEVELOPMENT PROGRAM
Reynolds Consumer Products is proud to offer an Engineering Development Program! The two-year program is open to new and recent engineering graduates and will consist of training and mentoring as well as four six-month rotational assignments. This is a great opportunity for aspiring Engineers as they have the opportunity to develop a broad base of knowledge about our company and grow into well-rounded leaders.